With our skills and experiences we share a proactive, relevant and engaged way to operate for our clients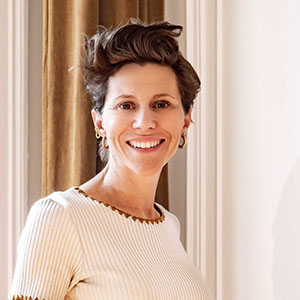 How to stand out from competitors – and be heard – with all the digital noise?After 15 years experience at Ogilvy and Porter Novelli, Beatrice shares with the team and clients, her own vision of public relations.
"I am always encouraging my clients to take a step back from their day to day agenda and take a higher view perspective on their own market. I try to put myself in their shoes and analyse the news through their experience in order to make their stakes relevant within the Big Picture."
Beatrice's role is to participate with the team, placing the client's views and activities back into their broader context for an efficient communication programme and crafting messages that stand out of the crowded media agenda.
"I am trying to take the best of my experience garnered from big agencies, whilst providing current edgy, insights with the quick actions of a start-up. My goal is to propose a unique angle, and contribute to building a trusting relationship which is likely to ensure the success of the programmes which we define and implement for our clients ».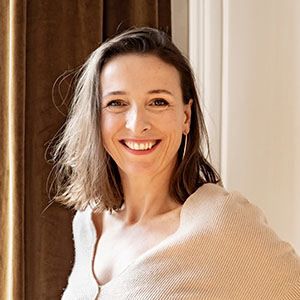 Céline Puff Ardichvili
Managing partner
" Effectively communicating a CSR strategy has nothing to do with being somehow super cool" It's business. HR, energy efficiency isses, employer brand, marketing, differentiator against the competition, purchasing policy, risk management, and RFPs which are very real and down to earth enterprise issues. It's our role to address them within global communication programmes, aimed at stakeholders, including staff."
Celine spent over 15 years working in technology gaining experience with innovative clients through her work at award winning PR agencies, including Shandwick, Hotwire, ….) and three years with a marketing role within a client's business. Additionally Celine completed a Masters degree at University Paris Dauphine where she studied sustainable development for international organisations and gained real and practical expertise on the topic. Celine then joined Beatrice Levi, whom she met while at Porter Novelli. Celine's role is to develop client's communication's strategies using her insights and experience to provide the client with a broader view.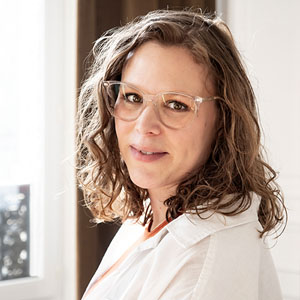 Lorraine Brucker Romac
Account director
Lorraine has developed skills through multiple experiences in press relations. After a Master degree in Strategy and Communication Consultancy and a working experience abroad, Lorraine has worked as PR consultant in the high-tech department of Burson-Marsteller i&e. She had been working for nearly two years with French and international B2B/B2C clients and has thus built a confirmed profile.
« Regardless of the sector, I have always appreciated the fact of discovering and assimilating the DNA and business challenges of the companies I have worked with. Extracting their essence and bringing it to the attention of media and players in their industry have always interested me. For me, this is where the exciting challenge of PR lies for me ! »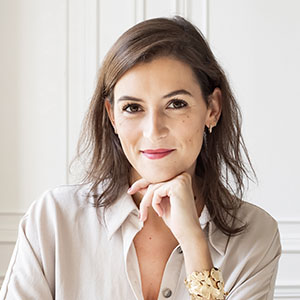 Lorella Contardo
Account director
Lorella has been developing her skills through her 6 years of experience in PR agencies. She has worked on the exposure of international clients such as AccorHotels Group, British Airways, Warner Bros. Studio Tour London and Five Guys.
In 2018, she joins LookSharp to develop the Lifestyle and Consumer expertise.
Her vision of the job? Guide her clients according to their issue and address the right content at the right time, to the proper target and through the proper channel: relevance, creativity, reactivity.
Human contact being a core value in PR, Lorella has developed a network of journalists and influencers as well as an in-depth expertise of the hospitality sector.
"What captivates me most in my job? The need to constantly reinvent the way we communicate, to adapt our strategies to each different player, to, eventually, optimize the visibility of our clients"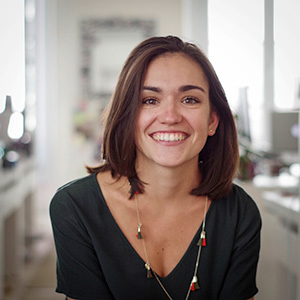 Cassandre Jolivet
Consultant
Cassandre holds a Master in cultural management from Ecole de Commerce de Dijon. She discovered the world of PR while studying, via a contest where she won an experience with Atour France in London. Her curiosity for new practices in various domains related to the topic of culture (including entrepreneuriat, coworking, sustainable business models, etc.) lead her to a great interest in current socio economics trends. She joined the Look Sharp team in 2018 to work on these topics :
« in this context where both communication tools and economic models are in transformation, it is important for me to be able to understand the context and the market when addressing our clients' business goals with a relevant PR strategy ».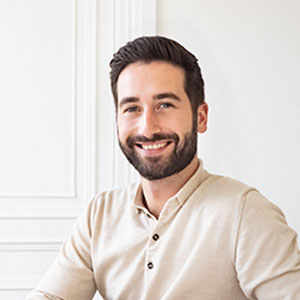 Alexandre Le Moal
Consultant
With a double degree – Master of Science In International Media Management at Griffith College Dublin and a Master in Strategic Marketing at EFAP Paris – Alexandre has developed a strong interest in Communication and PR though 3 years of agency experience. Alexandre has worked for businesses including LG Electronics, TripAdvisor and Accor's Luxury brands.
Inspired by the issues of eco-tourism, innovation and sustainability, Alexandre joined Look Sharp in early 2020. He now wishes to put his skills at the service of compagnies that make a positive change, by enabling them to deliver their messages to journalists and influencers. 
« Discovering new sectors, assimilating the challenges of my clients and contributing to their influence is very stimulating for me. My motivation? To work hand in hand with innovative change-makers who share my values and to support them on a daily basis to contribute to their visibility ».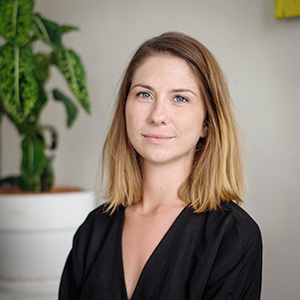 Joanne holds a Master Degree in luxury marketing and communication. She joined the agency in 2018 after a year working at the international press department of the AccorHotel group. Inspired by lifestyle and travel topics, she is also very concerned by sustainable development. Her year spent on the other side of the globe has strengthened her desire to work with innovative companies that have a positive impact on the world. That's the reason why she joined the team at Look Sharp.
« As Consultant, I am committed to embrace the evolution of my clients, to accompany them in their development and to support their work amongst media and influencers. My role is also to give them a sharp eye on trends and changes impacting the PR industry. »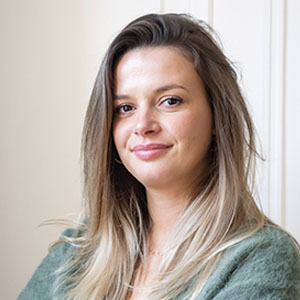 Léa started her studies in Applied Foreign Languages and then moved on to Corporate Communication studies. She finally specialized in Political and Public Communication, graduating with a Master at University Paris-Est Créteil.
Prior to Look Sharp, Léa worked as a Press Officer in a generalist agency, followed by a professional experience at CSA (French Audiovisual Council). But it is at Look Sharp that she finds her way, willing to convey the messages of the high-impact companies she accompanies.
"What drives me in Press Relations is to find the right angle and hook that will arouse the journalist's curiosity. Working for clients who act for the environment, sharing mutual values is very important for me. That's why I immediately liked Look Sharp's approach."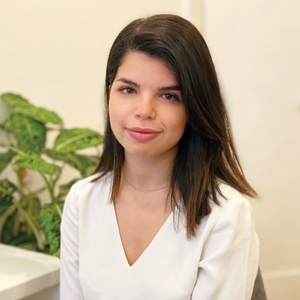 Inès gratuated with a Master's degree in Corporate and Institutional Communication at Sorbonne-Nouvelle University, where she specialized in Corporate Communication, after three years in Literary Prep School.
During a volunteer mission for an event on environmental and social innovations, ChangeNOW, which reinforces her desire to work for a company that makes sense, Inès realizes she wants to dedicate her skills to meaningful projects : she joined Look Sharp's team in Octobre 2020.
Previously, Inès worked in companies such as the Air France-KLM Group, Lévy Restaurants Compass Group or the Art & Media Department of the Sorbonne University.
The look Sharp
 

state of mind 

!
This error message is only visible to WordPress admins
Error: Access Token is not valid or has expired. Feed will not update.