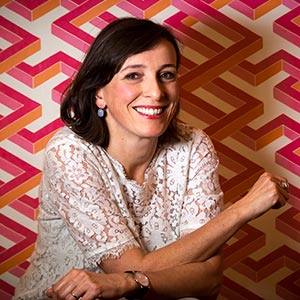 Céline Puff Ardichvili
Managing partner
" Effectively communicating a CSR strategy has nothing to do with being somehow super cool" It's business. HR, energy efficiency isses, employer brand, marketing, differentiator against the competition, purchasing policy, risk management, and RFPs which are very real and down to earth enterprise issues. It's our role to address them within global communication programmes, aimed at stakeholders, including staff."
Celine spent over 15 years working in technology gaining experience with innovative clients through her work at award winning PR agencies, including Shandwick, Hotwire, ….) and three years with a marketing role within a client's business. Additionally Celine completed a Masters degree at University Paris Dauphine where she studied sustainable development for international organisations and gained real and practical expertise on the topic. Celine then joined Beatrice Levi, whom she met while at Porter Novelli. Celine's role is to develop client's communication's strategies using her insights and experience to provide the client with a broader view.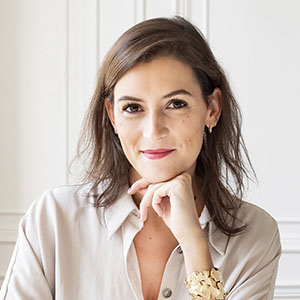 Lorella Contardo
Account director
Lifestyle and Tourism specialist, Lorella has been developping her skills while workig in PR agencies for the past 6 years.
After a Master's Degree in Brand Communications and Digital Marketing, she has worked on the exposure of international clients such as AccorHotels Group, British Airways, Warner Bros. Studio Tour London and Five Guys.
In 2018, she joined Look Sharp to develop the Lifestyle and Consumer expertise.
Her vision of the job? Relevance, creativity, reactivity. It's all about guiding clients according to their own issues and addressing the right content at the right time, to the relevant target and through the proper channels.
Human contact being a core value in PR, Lorella has developped a network of journalists and influencers as well as an in-depth expertise of the hospitality sector.
"Media relations have evolved these past years: Today, we can't consider a PR campaign without including influencers who have become essential prescribers. We have to show adaptability and flexibility as journalists and influencers do not share the same needs. What captivates me most in my job? The need to constantly reinvent the way we communicate, to adapt our strategies to each different player, to, eventually, optimize the visibility of our clients"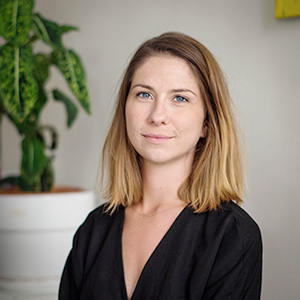 Joanne holds a Master Degree in luxury marketing and communication. She joined the agency in 2018 after a year working at the international press department of the AccorHotel group. Inspired by lifestyle and travel topics, she is also very concerned by sustainable development. Her year spent on the other side of the globe has strengthened her desire to work with innovative companies that have a positive impact on the world. That's the reason why she joined the team at Look Sharp.
« As Consultant, I am committed to embrace the evolution of my clients, to accompany them in their development and to support their work amongst media and influencers. My role is also to give them a sharp eye on trends and changes impacting the PR industry. »